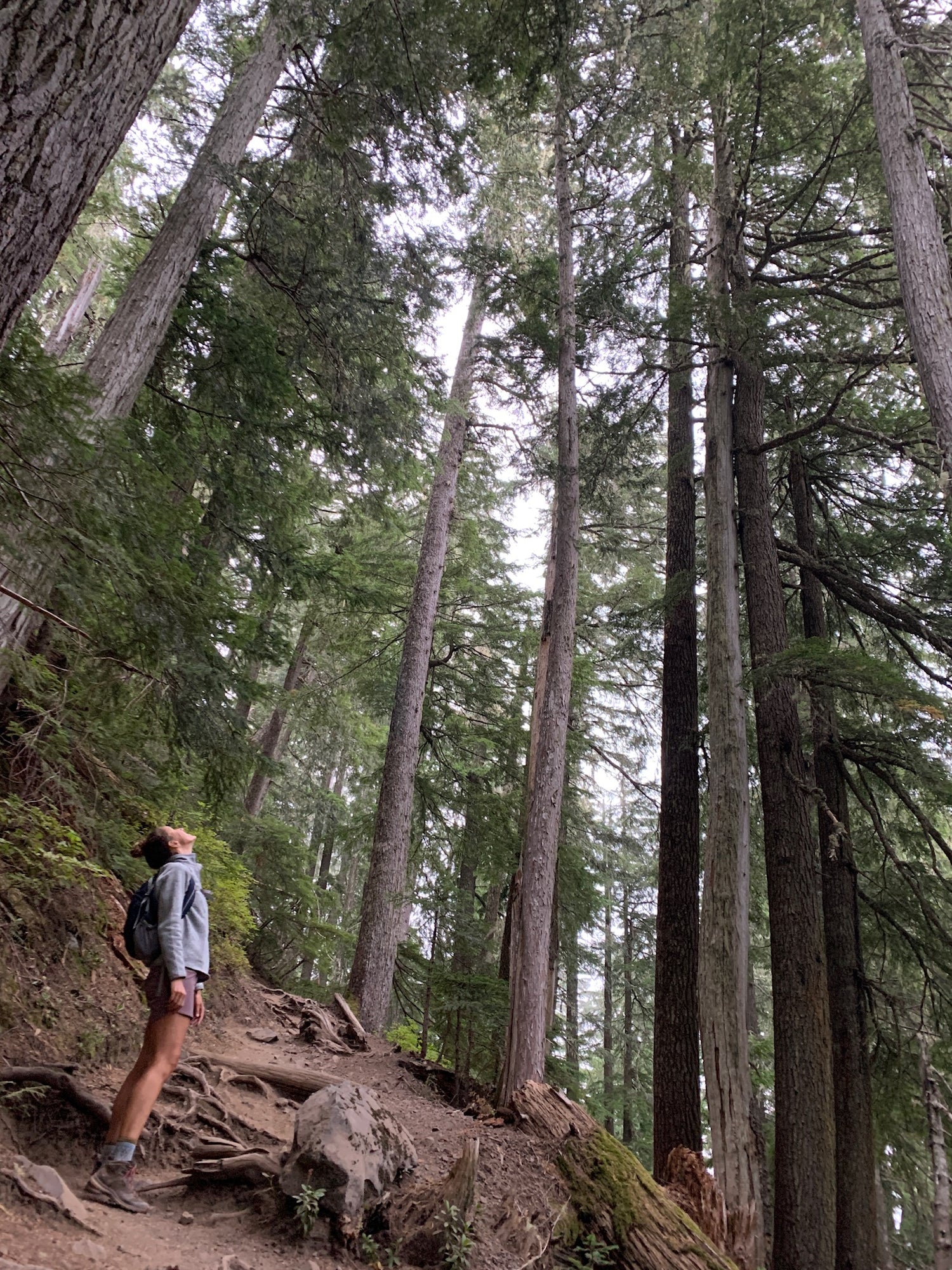 Hi! I'm Leah.
an adventure seeker always looking for a new trail to wander.

Painting and drawing have been my favorite things from the beginning. I remember drawing caricatures in the 3rd grade (hello, 90's!) and quickly became the in-house artist for all of my classmates.

My path has taken a few twists and turns, with lots of jobs unrelated to art. When I stopped working to stay home with my babies, I felt an overwhelming pull to get my paints back out. I've been playing ever since!

Art feels like a language to me, one that can speak to something deep within each of us. I love the range of its power; how an artist's work can be a portal into seeing parts of the world, people, ways of being or doing — differently. How it can bring our attention to things we would have otherwise missed entirely.

It brings me so much joy to capture the nature world and all of its magic through paint! I work mostly with acrylic on wood panels, capturing nature scenes in and around my neighborhood in Portland, Oregon. My paintings often reflect the scenery from my latest adventures. 
Thanks for adventuring with me.

Want to work together? You can contact me here.